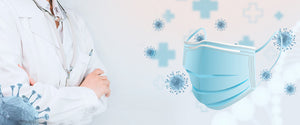 STAY MASKED , 3 ply face mask In-STOCK
THREE-PLY EARLOOP FACE MASK  三层一次性防护口罩
Dear All,
We have currently restocked our 3 ply Face Mask.
Nevertheless, we would like to encourage everyone to STAY HOME and STAY SAFE.
If you need to make any essential travel, please avoid crowded places.
STAY MASKED
Wear your mask at all times when you are out and maintain your personal hygiene.

Lastly, everyone from Bee's Brand Bird's Nest and Health Products would like thank you for the support all these years and wish you good Health and together we can overcome this. 
---